Manizzle
biography
Yea...so im just getting into the world of music and have chosen to land on Bandamp. Just been introduced to fruit loops by the well known DnB legend Devo, who's been teaching me the ins and outs. Feel free to leave positive or negative feedback.
1

July 3rd, 2008 + 7:07 AM
·

Manizzle
Hey this is another DnB track 4 ya. Used similar samples frm my previous songs as im jst experimenting at the mo.

Got some inspiration frm Devo so tell me wat u think

Manizzle
0

May 13th, 2008 + 3:05 PM
·

Manizzle
Hey......just used drum sample for this 1........the rest was all my own work using the piano rol functio......tell me wat u think.
4

April 22nd, 2008 + 3:04 PM
·

Manizzle
Again used a few ready made samples but with a little help frm devo i managed 2 create the bass and a few other extras. Hav a listen tell me wat u think.
6

April 16th, 2008 + 11:04 AM
·

Manizzle
Hey, i pretty much built up this tune by putting together numerous samples on fruit loops. Hav a listen folks. this is my first so go easy on me lol.
Alias:
Manizzle

Status: Offline
Threads:
4
Posts:
12
Songs:
4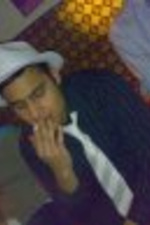 Joined: March 27th, 2008
Last login: March 14th, 2010
My Messengers
| | |
| --- | --- |
| AIM: | n/a |
| ICQ: | n/a |
| Skype: | n/a |